Hello world!
Welcome to this laboratory, a showcase built to present a choice of side projects and various experiments, mainly in the web design field…
The items listed below have been designed by P. Mergey, a craftsman who makes miscellaneous things using mostly a keyboard and a mouse, pushes omnifarious bytes from time to time and publishes variegated pixels once in a while.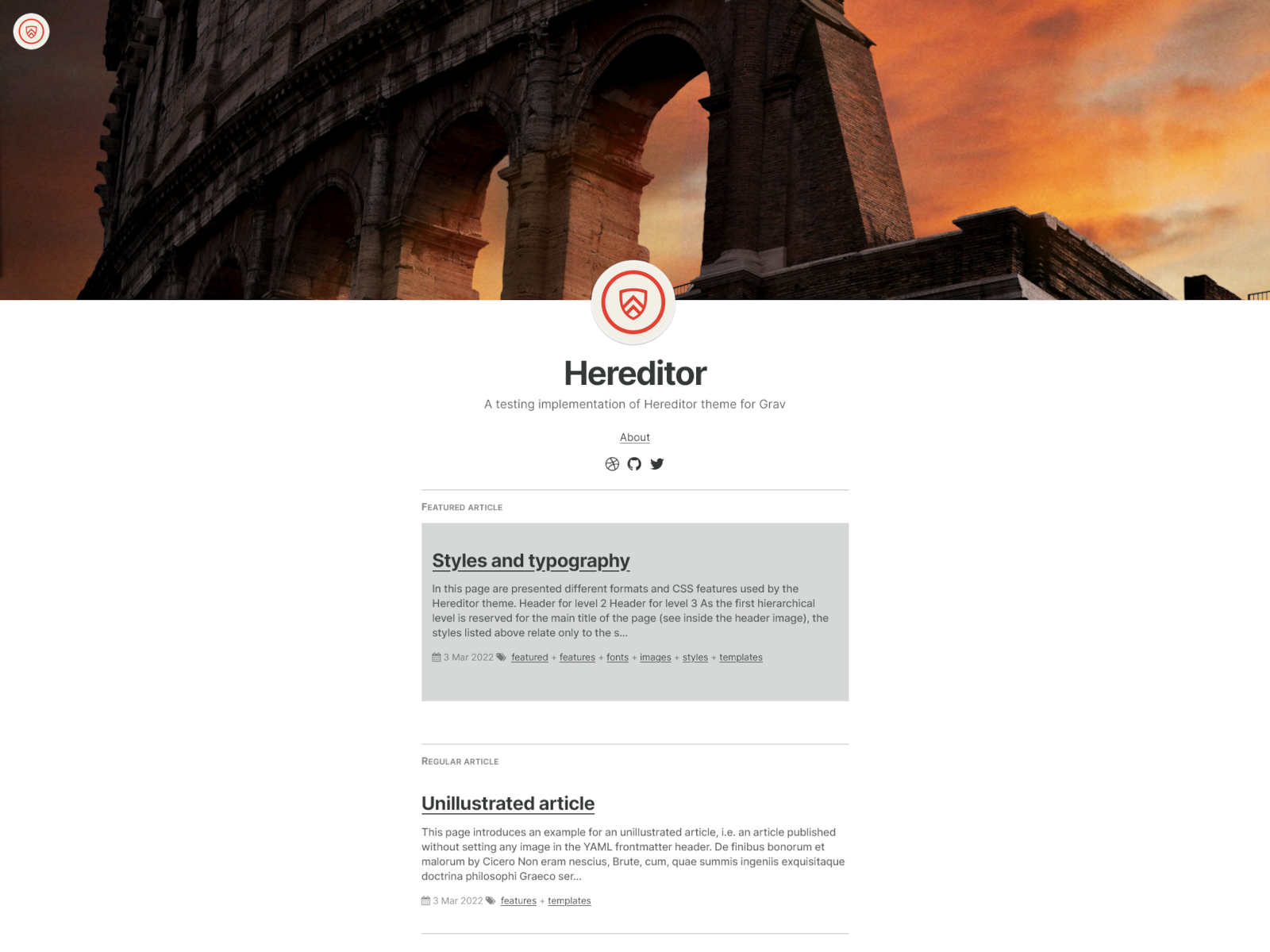 Hereditor is a website which aims to enable a previewing of the eponymous theme in action, from the basics of the skeleton package specifically designed for this purpose.
This theme is designed for Grav and was originally a fork of the Mediator theme developed by Grav Team and contributors, which was a port of the Mediator theme for Jekyll designed by Dirk Fabisch, which in turn was inspired by the Readium theme for Ghost elaborated by Sven Read.
The wording Hereditor comes from a Latin verb relating to heirs what seems quite logical for such a project having so many ancestors!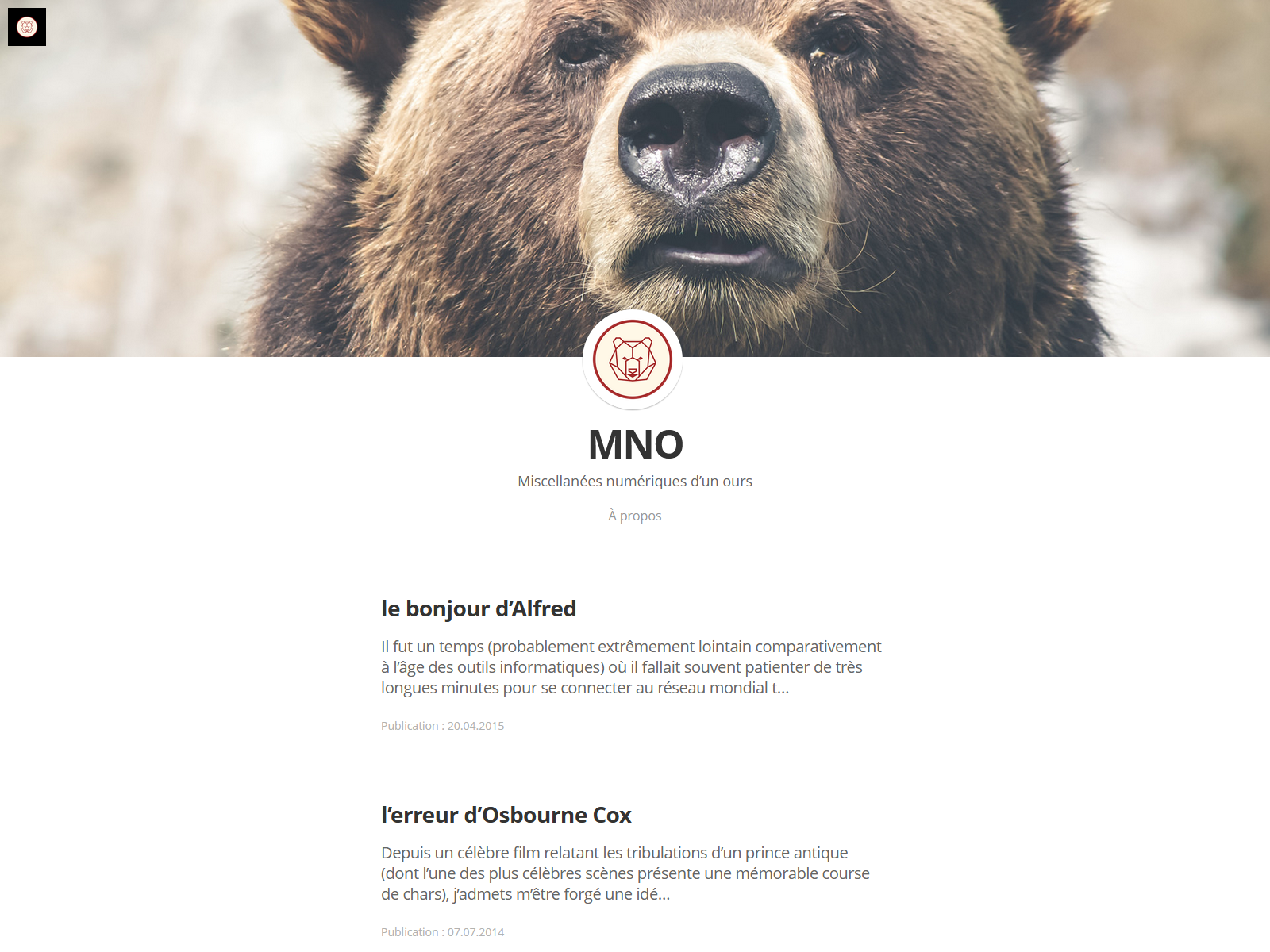 Hidden behind an acronym (which stands for Miscellanées numériques d'un ours, translatable as Digital Miscellanies of a Bear), the MNO website is a blog dedicated to various problems involved by ubiquitous uses of computer tools.
In doing so, this project is also a playground to tweak a little with Grav, an open source flat-file content management system, and more particularly with various aspects concerning themes and templates.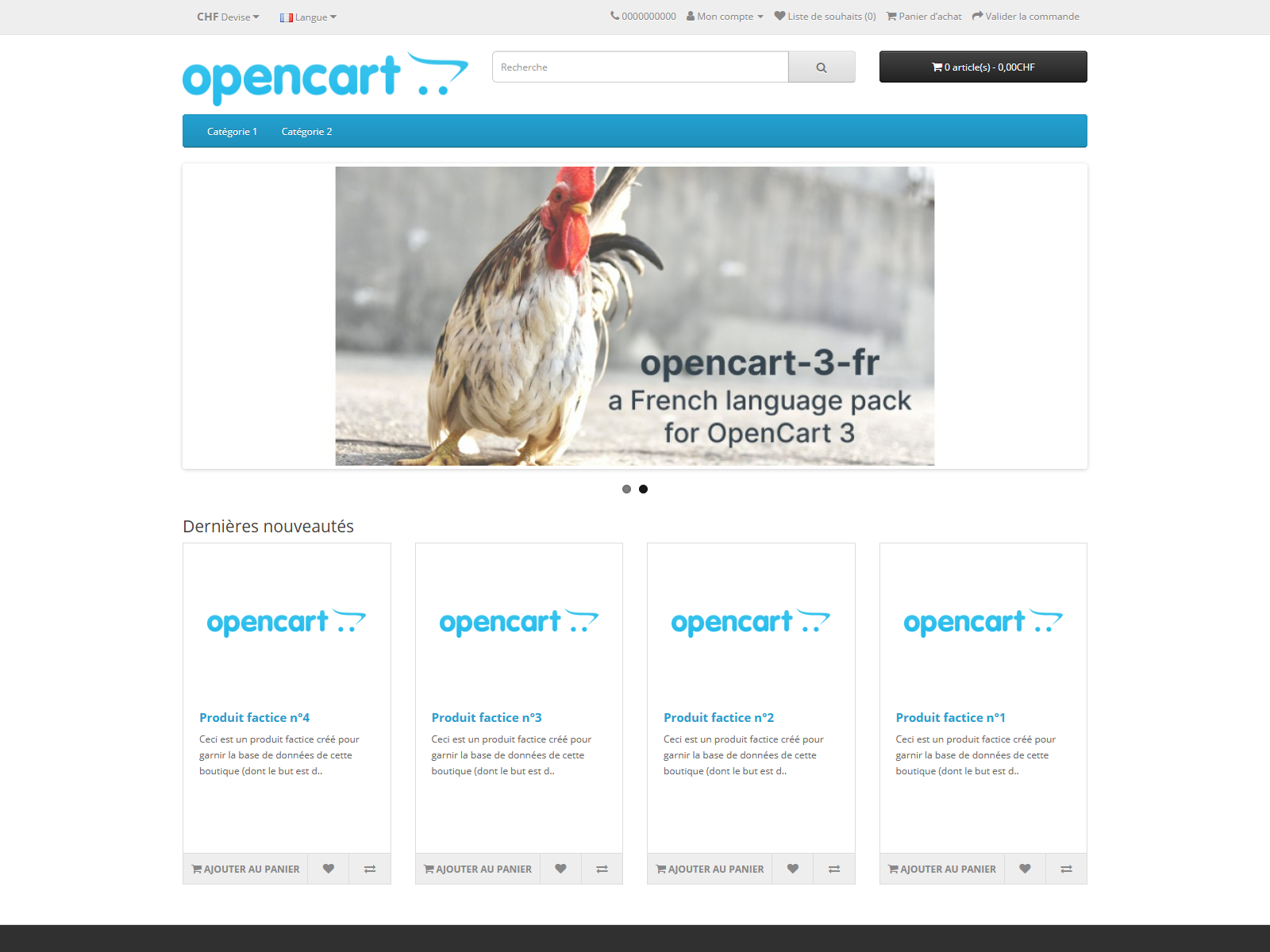 The OCF website is a dummy store whose only purpose is to present and set in motion the opencart-3-fr language pack designed for the OpenCart e-commerce application.
This pack is available in two variants: a free variant which contains all files necessary for basic running of an online shop and a full version which gathers additional files required for various extensions related to vendors services.
This website is built on the basis of Raster, a "minimal and straight-forward CSS grid system utilizing descriptive HTML rather than semantic CSS" and is using Inter font, a "typeface specially designed for user interfaces", both projects conceived by the Swedish designer Rasmus Andersson.
The textual content is generated from Markdown files which are formatted with PHP Markdown Extra to "structurally valid HTML" and subsequently prettified with PHP SmartyPants Typographer to convert punctuation marks, both projects maintained by the Canadian developer Michel Fortin.
This website is created, owned and published by P. Mergey: imprint and contact informations are available on the specifically dedicated page on the main portfolio.